What Is A Best Ball Dynasty Fantasy Football League?
Best Ball Dynasty Leagues are a chance for fantasy football owners to manage their own franchises in a format where owners will retain most or all of their players from year to year. Best Ball Dynasty Leagues provide owners with the real experience of managing a team – rather than for just one short season. Just like the NFL, great selections can help owners build dominant juggernauts for years to come.
With our "Best Ball" format you are able to draft your players without necessitating in-season management, automatically employing your highest-scoring weekly lineup. If you love drafting fantasy teams but aren't so crazy about the in-season time commitment each week to your squads, this is the league-type for you!
How Is Best Ball Dynasty Different from Standard Apex Dynasty Leagues?
There are a few very important differences in our Best Ball Dynasty leagues compared to most of our other leagues:
There are 28 roster spots (instead of the standard 23) and zero IR spots.
There are zero playoffs or head-to-head matchups – the standings are based on total points, and the season ends after Week 17.
There are zero in-season transactions, including trading and free agency.
There are never "first come, first serve" waivers at any point.
You never set a lineup – the best possible lineup will be set for you automatically after the conclusion of each week's games. Your best lineup's score each week is what constitutes the league standings.
There is no draft lottery or potential points metric, annual Rookie/Free Agent draft orders are in reverse order of the league standings. Rookie/Free Agents drafts will be 5 rounds (instead of the standard 3 in our other dynasty format).
Best Ball Dynasty Fantasy Football Leagues on Apex
If you sign up for an Apex Best Ball Dynasty League you are making a commitment to be in an ongoing year-to-year league. You will be competing against the same 11 owners each year. In order to keep the league together and prevent teams from leaving, we require an initial payment for the first year and a deposit for future seasons. Moving forward, each team will pay for the following season. Deposits are held for each team and cannot be used towards league entry fees in any season. Remember: Apex never pockets any dynasty league deposits – they are held to ensure the continuation of the league.
For dynasty startups that began before the 2023 season, deposits can be partially refunded: any original owner that has managed their dynasty team for five consecutive seasons will receive 50% of their deposit back into their Apex account at the conclusion of the fifth season. Apex simply desires owners who continue to manage their dynasty teams and are happy to reward the owners who have done so. This policy will be discontinued starting in 2023, but all leagues that drafted before then remain eligible.
Annual renewal payments are due by May 1st each year. Should an owner decide to leave the league or not pay by the renewal deadline, his team will be put up for sale and the owner will forfeit their deposit.
Each dynasty league will have a 28-round online live draft with 12 teams per league.
The league champion is decided by total points scored after Week 17. Total points are constituted by the accumulation of your best possible starting lineup each week until the end of the season.
Currently, all Apex Fantasy Football Money Leagues use the same PPR scoring format. Apex leagues have a number of different starting lineups. For more information on PPR scoring and starting lineup options, see League Scoring.
Looking for Orphan Teams for sale? See what is available here! Not sure what orphans are? Read about Orphan Dynasty Teams.
To see all of our draft dates, click here. We also offer regular Dynasty Leagues, Redraft (one-year), and Auction leagues.
Excited to draft? Sign up now! If you aren't convinced, see what the biggest names in the fantasy football community are saying about Apex!
---
Live or Email Draft Leagues Contest Rules
Best Ball Dynasty leagues can be Live Drafts or Email Drafts. If you would like more information, you can visit those pages to gain a better understanding of the drafting process.
---
Standings and Playoffs For Apex Fantasy Football Leagues
Standings will be sorted by total points scored over the course of the season. Points are scored by automatically calculating each team's best possible lineup every week. In the unlikely event of a tie, teams will split league prizes.
---
Free Agents For Apex Fantasy Football Leagues
All Apex Fantasy Football Money Leagues use a "blind bidding" free agent acquisition system. To start the season, all owners will receive $500 in bidding money for the entire offseason. The blind bidding waivers will process on Wednesday nights at 10 pm ET from after the annual Rookie/Free Agent draft until the season starts. There are no "first-come-first-serve" waivers in Best Ball Dynasty leagues.
The final chance to acquire free agents is the Wednesday (September 6th, 2023 at 10 pm ET) before the season starts. Once the season begins, there will be no way to acquire free agents.
To pick up a player during waivers, owners must bid a minimum of $1. The team with the highest bid will receive the player, for the amount they bid. Other teams will not be able to view your bid (hence the term "blind bidding"). Players who were dropped during the bidding process will not be available for acquisition until the next blind bidding period.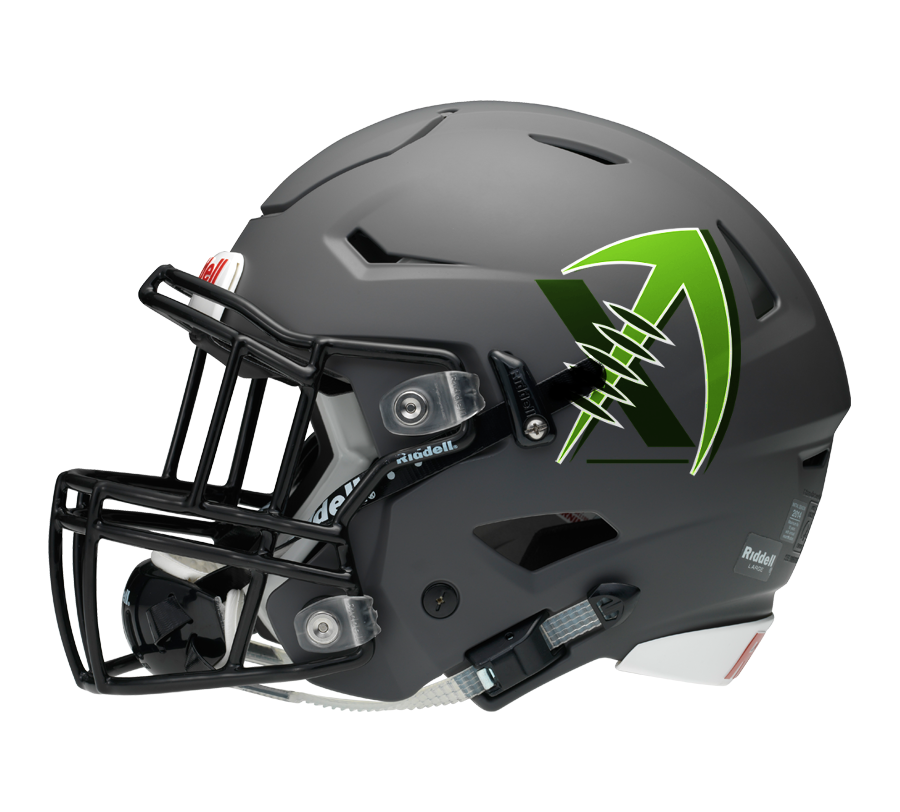 Any unused blind bidding dollars will carry over to the next season.
If your team roster is full, you must drop a player to acquire a player. Players that are picked up are available immediately to play and to be traded. Any bid that includes a dropped player must keep said dropped player to complete the bidding transaction. The blind bidding system does what it is instructed to do. Bidding tiebreakers are determined by which team first submitted the bid.
We understand that owners accidentally drop the wrong player occasionally. When this happens, send us an email as soon as possible at apexfantasyfootballleagues@gmail.com and we will investigate and attempt to correct the error. We must be notified before the player is picked up through blind bidding. If the player has been awarded to a team through blind bidding, it is final and irreversible.
---
Trading For Apex Fantasy Football Leagues
There is no limit to the number of trades a team can make in a given offseason. Both teams must approve the terms of the trade for it to be confirmed. Once confirmed, the trade is automatically processed. Trades including only draft picks are permitted. Once completed, trade results will be posted on the league website and a transaction record will be listed. The team rosters will also be automatically updated.
Trades must be completed and confirmed 48 hours before the regular season begins (Tuesday, September 5th, 2023 at 8:30 pm ET). Trading will open back up the day after the Super Bowl (scheduled for Monday, February 12th at 8 am ET).
With our dynasty league total increasing, we want original owners to keep their teams and discourage owners from trading away future year draft picks unless you plan to continue in the league after the season. To trade future picks, owners are required to agree to pay for that year's entry fees. To enable your ability to trade future picks, you must turn on the auto-renewal feature on your Apex account.
This setting can be undone after the season if the team does not trade any future picks or has similar draft capital. Similar draft capital is defined by having 13 or more total "draft pick points" when adding up the value of your future draft picks:
1st Round Pick = 10 points
2nd Round Pick = 3 points
3rd Round Pick = 1 point
To turn on future draft pick trading, go to the Apex Lobby and look for the Keepers header, and click Trading Rights. There, once you have renewed for this season, you can turn on auto-renewal. Please email us at apexffml@gmail.com if you have any questions.
Auto-renewal means your team will automatically renew immediately following the payout of prizes at the end of the season. If there are no prizes won or there are insufficient funds in your account, the team will auto-renew anyway, sending your account balance negative. Your account will not be able to join or renew leagues next year until the negative balance is resolved, and if it remains negative as your renewal deadline approaches, Apex reserves the right to orphan your team.
Until the auto-renewal is enabled, you can trade for future-year picks, but cannot trade away future-year picks. However, any acquired future picks (from other teams) are not tradable. A team can either trade future picks by agreement to renew, or it cannot trade them at all.
Trading is permitted during dynasty league drafts. Trading of picks and players is allowed during an email draft, but it is discouraged when it is your turn, as this causes delays. Instead, all owners are expected to cooperate in facilitating a speedy draft.
When the NFL regular-season opener is in less than 10 days, trades in email drafts are not permitted. This is to ensure that drafts are completed before the start of the NFL season.
On the 2021 end-of-season survey, Apex asked owners if teams that are over the roster limit should be able to trade. Owners voted that they should not be able to do so. Teams that are over the roster limit can only make trades that result in a legal roster.
Trades will be monitored for collusion and unfair trades will not be tolerated. If two owners notify Apex of their objection to a specific trade, the trade will be evaluated for fairness in accordance with the procedures set forth below.
You have twenty-four (24) hours after a trade is accepted to request a review, and the sooner you make your request, the more time will remain in the 24-hour review period for voting results to be collected. Each team is allowed five review requests per year, and trades that are overturned during the review process do not count against the limit of five. The identity of the requester of the trade review will remain anonymous. All objections to trades must be made by 10 pm ET on Saturday night.
If you would like to request a review of a trade, please send us an email as soon as possible at apexfantasyfootballleagues@gmail.com.
Remember, it is not your job to simply block trades you would not do yourself – every owner reserves the right to attempt risk and manage their team as they see fit as long as it does not threaten the integrity of the league. As a league member involved in reviewing trades, your only job is to recognize potential collusion or to call attention to trades that are so extremely imbalanced that they threaten the integrity of the league. Pay special attention to trades that do not seem to offer benefits to both sides.
The traders are allowed to request reviews on their own trade, but only in the event that offering or accepting the trade was accidental. It does happen, and the trade will be judged by the fairness of the trade but do be sure to accompany your request with a convincing explanation of what happened.
If a review is requested, several emails are sent out:
The trading partners are notified that their trade is under review.
All other members of the league are requested to provide their input on the trade with a simple yes or no vote. When voting "no," you're asked which side is favored.
A random jury of ten peers from similar leagues is also emailed, requesting their vote as well.
The voting process lasts up to 24 hours after the trade review is requested but oftentimes, the decision will be made sooner. We recommend casting your vote in the trade review as soon as possible. Once the votes have been accrued, the commissioner will make a determination based on the votes.
The commissioner reserves the right to veto any trade for any reason, but the decision to veto usually means all of the following requirements are met:
Are there at least three votes against the trade within the league (including the requester)?
Do the "no" votes exceed the "yes" votes within the league, and do they agree that the same side wins the trade?
Do the "no" votes exceed the "yes" votes from the impartial trade jury, and do they agree that the same side wins the trade?
The commissioner will use a trade calculator to evaluate a trade in the event of a tied vote.
If the trade is overturned, players and/or picks are restored to their original teams immediately.
Multiple trades overturned in a given league can result in the loss of individual trading abilities in that particular league.
If two owners make a trade that is overturned, any subsequent trades made by either of the owners from the time of the aforementioned trade until the ruling on said trade are subject to being automatically reversed.
Apex allows trading during dynasty startup drafts, and this feature requires a little more cooperation from owners. If a review occurs during your startup draft, we request that patience be exercised when selecting picks that are involved in the trade. Backing up the draft to accommodate a reversed trade is seldom appreciated. If your pick comes due while your trade is under review, and you select a player, it may be reversed by the commissioner once the trade review is resolved.
Disclaimer: Dynasty Leagues by nature involve a large number of trades. If you are opposed to trading, a dynasty league is likely not for you. Draft picks do not count as players but can be included in all trades. When evaluating trades in dynasty leagues, we will be more tolerant than in redraft leagues. Some trades may appear lopsided in the present, but allow a weaker team a chance to rebuild in the future.
When the NFL regular-season opener is in less than 10 days, trades in email drafts are not permitted. This is to ensure that drafts are completed before the start of the NFL season.
For Live Drafts, start-up draft slots can be traded if the commissioner is notified of the terms of the trade by both parties at least eight hours before the start of the draft.
---
Future Seasons For Apex Fantasy Football Leagues
To renew your dynasty team for the following season: go to our Lobby, go to the "Keepers" tab, and you'll be able to renew your league under "Renew Teams". If you would like to orphan a team, you can do so by clicking "Leave". Once a team is orphaned, it can immediately be purchased by another owner – so please ensure you would like to leave the league before orphaning the team.
After the first season (and during the first season for earlier drafted best ball dynasty startups), there is an annual Rookie/Free Agent Draft. This draft is a five-round Email Draft and is scheduled to start on the second Saturday in July each year. The Rookie/Free Agent Draft is fixed and non-serpentine. During the draft, rosters can expand for draft picks. Rosters must be cut down to the legal limit by the start of the NFL season. Blind bidding will resume the week following the Rookie/Free Agent Draft. Until your roster is legal, you cannot add free agents.
This draft will not start until all 12 teams have paid. If a league has not been fully renewed by the end of July, the draft will start three days after all teams have renewed and there are no orphan teams. If a league does not have 12 paid teams by August 24th, it will fold and all pre-paid entries will be refunded to the owners of the teams.
Each year, the draft order for the Rookie/Free Agent draft will be determined by the reverse order of the previous year's standings. Because there are no in-season transactions (including dropping players) and no owners setting lineups, "tanking" is simply not possible.
Renewal fees will be due by May 1st each year. If we do not receive your payment by then, your team will be placed on the market for a new owner to purchase. If you drop out of the league, you will not receive a refund for any previous payments, including deposits. In addition, teams will not be able to make any transactions or trades until their payment has been made.
---
Additional League Information
For startup drafts that take place prior to the NFL draft, Apex uses Rookie Placeholders/Picks. Custom "players" are in the player pool for the startup draft and represent Rookie Picks for the upcoming rookie draft (essentially, you can "draft" a pick in the upcoming rookie draft instead of a current player). Owners can select them whenever they are on the clock. In 2023, the draft to select the actual rookie players will take place as an email draft beginning on July 8th at 1 pm ET.
For the Auction draft best ball dynasty leagues, only the startup draft will be of the auction variety. Future Rookie/Free Agent drafts will be conducted by a five-round Email draft.
Conduct that is detrimental to the league or to Apex Fantasy Football will not be tolerated. This includes any harassment in the form of a post or email that serves no purpose other than to cause dissonance within the league or the Apex Fantasy Football Money Leagues organization. Any personal attacks toward fellow owners, the commissioner, or vulgarity in emails or on the message board will not be tolerated.
Failure to comply with league sportsmanship rules may result in immediate expulsion without refund. This also applies to owners failing to set their lineups – it is unfair for owners to receive free wins because other owners forget or choose not to set lineups or pick up free agents as necessary. Attempts to negatively impact the integrity of the league will also result in immediate expulsion without a refund from Apex. Examples include threatening or outright refusal to submit lineups, partaking in bogus trades, disruption of a live draft, etc. Apex also reserves the right to set your lineup for you if by our judgment you are intentionally trying to lose. These rules are simply meant to make Apex Fantasy Football Money Leagues as friendly, honest, and competitive as possible.
Apex's average draft position (ADP) for recent drafts is listed publicly.
MyFantasyLeague applies stat corrections made by the Elias Sports Bureau on Thursday morning each week. The stat corrections can impact your game.
Apex does not take responsibility for the utilization of third-party applications and strongly urges owners to use MyFantasyLeague.com for all aspects of team management.
All prizes won are paid at the end of the season. After the completion of the playoffs, winners will have the prizes deposited into their Apex accounts. We take pride in paying owners promptly. Owners will be paid within a week of winning their league.
Payouts are available to be claimed and are accessed on your Apex account.
Go to the "My Account" page in our lobby and click "Claim Prize Winnings" to get the money into your Apex account. From there, you can choose to withdraw the money.
Apex notes the probability that players have of winning their league. Players have a 1 in 12 chance (8.33%) of winning first in their 12 team league and a 1 in 4 chance (25%) of winning a prize.
Exclusion for Contest: Players can exclude themselves from contests by contacting Apex. The player must contact Apex at least 30 minutes prior to the scheduled start time of the draft so Apex maintains the opportunity to replace the player.
Expert Status: Apex categorizes players who have reached "expert" status differently depending on various state laws. This measure is in place so that beginners can be warned when entering contests with "highly experienced players". You can note the expert symbol in the lobby when selecting leagues to join. Experts are denoted by the symbol of a crown.
Prohibited Players: any member, officer, employee or agent of an operator or registrant; any spouse, child, brother, sister, or parent residing as a member of the same household in the principal place of abode of any member, officer, employee, or agent of an operator or registrant; any individual with access to non-public confidential information about contests; any amateur or professional athlete whose performance may be used to determine the outcome of a contest; any sports agent, team employee, referee, or league official associated with any sport or athletic event on which contests are based; any individual located in a state where the conduct of contests is expressly prohibited; or any minor.
Position Eligibility: The position of a player is defined by his NFL team's depth chart.
Apex Fantasy Football Money Leagues are neither affiliated, endorsed, nor licensed by the NFL or NFLPA.