What is a Fantasy Football Auction Draft?
In Auction draft fantasy football leagues, a team is composed of players who are bought auction-style during the draft. On Apex Fantasy Football Money Leagues, each team starts with a fictitious $200 to bid on players. Auctions on Apex can be email (slow) drafts or live drafts.
Fantasy Football Auction League Drafts on Apex
The player salaries are disregarded after the auction has completed. Apex hosts auction draft leagues for both Redraft (one-year) and Dynasty. The fantasy football league rules and scoring systems for auction draft leagues run by Apex Fantasy Football Money Leagues are detailed below.
Currently, all Apex Fantasy Football Money Leagues use the same PPR scoring format. Apex leagues have a number of different starting lineups. For more information on PPR scoring and starting lineup options, see League Scoring.
Due to MyFantasyLeague's unpredictable auction draft software, the live auction drafts themselves are held on ESPN.com. However, the draft results will be transferred to MyFantasyLeague shortly after the draft concludes. The league will be played out on MyFantasyLeague. Again, auction draft leagues are not played out on the ESPN website.
Once you sign up for a live auction draft league, you will receive a special email with further instructions. Please read this carefully!
Excited to draft? Sign up now! If you aren't convinced, see what the biggest names in the fantasy football community are saying about Apex!
---
League Schedule For Apex Fantasy Football Leagues
Leagues will consist of 12 teams.
Every week during the regular season, all teams will play two games: one head-to-head game against a random opponent and one game against the league average. The league average is the average score of all 12 teams in the league. Leagues begin during the first week of the NFL season.
Every team will play every other team in the league once during the first 11 weeks of the season. Once each player has played every other team at least once, teams will play three random opponents during Weeks 12-14. At the end of the regular season, each team will have played 28 games (14 against a head-to-head opponent and 14 against the league average).
The top six teams qualify for the playoffs, with the top two teams receiving a "bye" in Week 15.
We've made a page to explain our policies regarding COVID.
---
Live Auction Draft League Contest Rules
Auctions will be conducted using ESPN's software. You will receive an invitation from ESPN to draft, then the results will be transferred to MyFantasyLeague where the season will play out. Use the ESPN website to draft, unless you are drafting from a tablet or mobile device in which case you must download the ESPN Fantasy App. Each team has a fictitious salary cap of $200. The minimum opening bid is $1 on a player. Players will be bid on one at a time. The minimum bidding increment is $1.
Each bid placed resets the bidding clock for that player to 10 seconds. The bidding for said player ends when no bid has been made for 10 seconds. We highly recommend making your bid with at least 2-3 seconds left on the clock to ensure it goes through. The next owner has 20 seconds to nominate a player – if the said owner doesn't make a nomination, the computer will nominate a player. Each team is required to have $1 in free cap space for every empty roster space.
Each owner must fill their roster with 18 players during the auction and must draft a kicker and defense (due to ESPN's requirements). Team owners cannot cut players during the auction. Players cannot be traded during the auction. The auction concludes when all teams have filled their rosters.  After the conclusion of the auction, the salary cap is no longer in effect.
---
Email (Slow) Auction Draft League Contest Rules
These auctions are different from Live Auctions and are hosted on MyFantasyLeague. You will still have $200 to spend on players, the minimum opening bid is $1, and bidding is in increments of $1.
It's proxy bidding, meaning that you may place your sealed maximum bid and the software will bid for you, up to your maximum. You are bidding on multiple players simultaneously.
You are expected to nominate exactly two players per day. This cannot be enforced by the software but will be enforced by the commissioner if a violation is reported. MFL auctions are self-regulated, so if there's no complaint, there's no violation. Your two nominations may be at any time during the day.
Dropping players in the middle of an email auction is against the rules, even though the software permits it. Again, MFL auctions are self-regulated, so if you notice an owner dropping players during an auction, please notify us and we will restore the player to his or her roster.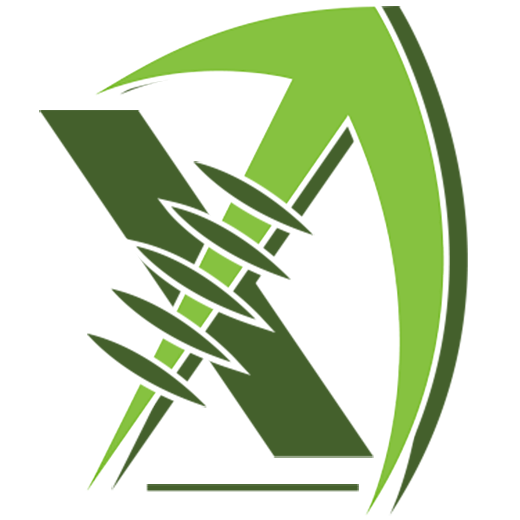 Each player auction has a 12-hour clock. You may bid on multiple players simultaneously. Each time the high bidder on a player changes, the 12-hour clock resets for that player. Note that merely increasing your maximum bid, if you are already the high bidder, does not restart the clock.
You must fill your roster during the auction, so as you bid, you must preserve at least $1 for each remaining roster spot. You may not place a bid on a player if it might result in overspending your budget. This limit will be enforced by the software. In other words, the sum of your active bids, plus money already spent on players, plus $1 set aside to fill each remaining roster spot, can never exceed $200. Therefore, you must choose which players to bid on and allocate your money appropriately so that your bids are at all times legal.
There is no trading during slow auction drafts. Trading will open up once the auction is complete.
The auction ends when all rosters are full.
---
Playoffs For Apex Fantasy Football Leagues
Standings will be sorted by winning percentage. If there is a tie between two teams in the standings, the team with more total points scored will receive the higher seeding. If there is still a tie, the team with more total points against receives the higher seed. The top six teams will make the playoffs.
The first round of the playoffs is in Week 15. During this round, the top two teams receive a playoff bye. The 3rd seed will face the 6th seed, and the 4th and 5th seeds will face each other.
In the second round of the playoffs (Week 16), the 1st seed will play the winner of the 4th and 5th seed game, and the 2nd seed will play the winner of the 3rd and 6th seed game.
In Week 17, the second-round winners play in the league championship. The second-round losers play in a 3rd place game.
If a team has no future games scheduled, they are not allowed to make any roster moves.
If a playoff game ends in a tie – the team that scored more points over the course of the season will break the tie. If this takes place after the first week of the playoffs, the tiebreaker will be the higher combined points per game from the regular season and the playoffs.
---
Free Agents For Apex Fantasy Football Leagues
All Apex Fantasy Football Money Leagues use a "blind bidding" free agent acquisition system. The blind bidding waivers will process on Wednesday night at 10 pm EST. To start the season, all owners will receive $500 in fictitious bidding money for the entire season.
Starting on the Friday (September 3rd, unless your league drafts after this in which case this will begin the following Friday) before Week 1 of the 2021 season, there will be a second blind bidding waivers that process each Friday at 10 pm ET. Players who are dropped at least 24 hours prior will be included in the waiver processing. This will continue throughout the entire season.
To pick up a player during waivers, owners must bid a minimum of $1. The team with the highest bid will receive the player, for the amount they bid. Other teams will not be able to view your bid (hence the term "blind bidding"). Players who were dropped during the bidding process will not be available for acquisition until the next blind bidding period.
Once all the bids are processed, the "first-come-first-serve" waiver period starts on Wednesday at 10 pm EST. Players lock at the kickoff of their game. The first-come-first-serve waiver system is a standard continuous waiver system. These pickups do not cost any bidding dollars.
For email drafts, waivers will begin with blind bidding which will process on the Wednesday night following the draft. This will be moved up if necessary to ensure that waivers begin prior to the season.
For live drafts, first-come-first-serve waivers will open 24 hours after the scheduled start time of the draft. Blind bidding will commence the following week and continue throughout the season.
If your team roster is full, you must drop a player to acquire a player. Your roster may not exceed 18 players. Players that are picked up are available immediately to play and to be traded. Any bid that includes a dropped player must keep said dropped player to complete the bidding transaction. The blind bidding system does what it is instructed to do. Bidding tiebreakers are determined by which team has a lower winning percentage.
We understand that owners accidentally drop the wrong player occasionally. When this happens, send us an email as soon as possible at apexfantasyfootballleagues@gmail.com and we will investigate and attempt to correct the error. We must be notified before the player is picked up through blind bidding. If the player has been awarded to a team through blind bidding, it is final and irreversible.
Owners cannot use adding players as a weapon. If an owner in your league is adding players and dropping them so they are locked, send us an email as soon as possible at apexfantasyfootballleagues@gmail.com and we will investigate and correct the situation if intervention is deemed necessary.
Dropped players are locked – the exception is players who are picked up and dropped in the same week. This rule is to prevent "churning": the tactic of picking up and then dropping multiple players simply to keep other teams from obtaining them. The point of the waivers process is to allow each team an equal chance to obtain unowned players. MyFantasyLeague software does not accommodate to allow players who were added and dropped during the same week to be automatically unlocked. However, if you discover such a player and wish to pick him up, our rules do allow this, so just contact us and we will make him available as a free agent.
Starting the week before Week 1 of the 2021 season, players can only be unlocked if they were dropped after 10 pm ET on Thursday night (rendering them ineligible for Friday's blind bidding run) in order to give every owner a chance at acquiring said players.
The only exception to this rule is if a player who is playing in a Thursday game is added the previous day (through Wednesday's blind bidding or free agency acquisition period) and dropped before the Thursday game. In this scenario, we will unlock players upon request. Please email us at apexfantasyfootballleagues@gmail.com if you would like a player who meets these criteria to be unlocked.
---
Injured Reserve For Apex Fantasy Football Leagues
Starting in 2021, all redraft leagues will have 1 injured reserve slot (this is subject to change, depending on the extent of COVID-19's effect on the NFL in 2021). Only players who are placed on the NFL's Injured Reserve (IR) list will be eligible. This change is occurring due to both an explicit desire expressed by our owners in the end-of-year survey and the NFL's recent creation of "short term" IR, where a player can return to the active roster after only 3 weeks on IR as opposed to the previous minimum of 8 weeks.
To place a player on IR in your league, go to the "For Owners" header at the top of your league page and click "Injured Reserve". From there, check the box on the far left in the column titled "Deactivate To IR?" next to an eligible player, and click "Perform Injured Reserve".
Do not check the box in the middle of the page in the column titled "Drop From Roster?", as this will indeed drop the player from your roster. If you accidentally do this, contact us immediately so that the accidental transaction can be reversed.
Remember: the IR slot is not an extra roster spot. You must activate a player from IR as soon as they are removed from the NFL's IR. If you leave a player on your league's IR who has since been activated by the NFL, this is considered an IR violation and you will not be able to submit a starting lineup until it is corrected.
If owners have players that are IR violations, they should not be adding players. This rule is not enforceable by MyFantasyLeague's software but if an owner is adding and dropping players with an IR violation and we are contacted by an owner in the league, we will restrict their ability to add players until their roster is legal.
---
Trading For Apex Fantasy Football Leagues
There is no trading during the draft in auction leagues.
There is no limit to the number of trades a team can make in a given week or throughout the season. Both teams must approve the terms of the trade for it to be confirmed. Once confirmed, the trade is automatically processed. Once completed, trade results will be posted on the league website and a transaction record will be listed. The team rosters will also be automatically updated. Trades must be completed and confirmed by both sides by 5 pm EST on Saturday each week. Trading will start 3 hours after the draft begins and continue until the start of Week 8 of the NFL regular season.
Trades will be monitored for collusion and unfair trades will not be tolerated. If two owners notify Apex of their objection to a specific trade, the trade will be evaluated for fairness in accordance with the procedures set forth below.
You have twenty-four (24) hours after a trade is accepted to request a review, and the sooner you make your request, the more time will remain in the 24-hour review period for voting results to be collected. You are allowed five review requests per year, and trades that are overturned during the review process do not count against your limit of five. Your identity as the requester will remain anonymous. All objections to trades must be made by 10 pm ET on Saturday night.
If you would like to request a review of a trade, please send us an email as soon as possible at apexfantasyfootballleagues@gmail.com.
Remember, it is not your job to simply block trades you would not do yourself – every owner reserves the right to attempt risk and manage their team as they see fit as long as it does not threaten the integrity of the league. As a league member involved in reviewing trades, your only job is to recognize potential collusion or to call attention to trades that are so extremely imbalanced that they threaten the integrity of the league. Pay special attention to trades that do not seem to offer benefits to both sides.
The traders are allowed to request reviews on their own trade, but only in the event that offering or accepting the trade was accidental. It does happen, and the trade will be judged by the fairness of the trade but do be sure to accompany your request with a convincing explanation of what happened.
If a review is requested, several emails are sent out:
The trading partners are notified that their trade is under review.
All other members of the league are requested to provide their input on the trade with a simple yes or no vote. When voting "no," you're asked which side is favored.
A random jury of ten peers from similar leagues are also emailed, requesting their vote as well.
The voting process lasts up to 24 hours after the trade review is requested but oftentimes, the decision will be made sooner. We recommend casting your vote in the trade review as soon as possible. Once the votes have been accrued, the commissioner will make a determination based on the votes.
The commissioner reserves the right to veto any trade for any reason, but the decision to veto usually means all of the following requirements are met:
Are there at least three votes against the trade within the league (including the requester)?
Do the "no" votes exceed the "yes" votes within the league, and do they agree that the same side wins the trade?
Do the "no" votes exceed the "yes" votes from the impartial trade jury, and do they agree that the same side wins the trade?
The commissioner will use a trade calculator to evaluate a trade in the event of a tied vote.
If the trade is overturned, players and/or picks are restored to their original teams immediately.
Multiple trades overturned in a given league can result in the loss of individual trading abilities in that particular league.
If two owners make a trade that is overturned, any subsequent trades made by either of the owners from the time of the aforementioned trade until the ruling on said trade are subject to being automatically reversed.
Apex allows trading during dynasty startup drafts, and this feature requires a little more cooperation from owners. If a review occurs during your startup draft, we request that patience is used when selecting picks that are involved in the trade. Backing up the draft to accommodate a reversed trade is seldom appreciated. If your pick comes due while your trade is under review, and you select a player, it may be reversed by the commissioner once the trade review is resolved.
---
League Refund Policy
If Apex Fantasy Football Money Leagues is unable to fill a league within 30 minutes after the draft start time, we guarantee each owner a reserved spot to another draft of the same price OR a full refund. Despite this warning, Apex hopes to avoid all inconveniences for owners by having leagues filled before the listed draft time.
---
Additional League Information
Absent collusion, Apex will not retroactively adjust lineups. It is the exclusive responsibility of the owner to set his or her lineup. Owners with difficulty setting lineups can notify Apex at apexfantasyfootballleagues@gmail.com and have their lineups set accordingly.
Apex Fantasy Football Money Leagues will run abandoned teams. They are not eligible to win prize money but will have set lineups and function like any other team. Apex-run teams do not make trades but players will be picked up in order to maintain a full and active roster. If there is an abandoned team in your league, please notify Apex at apexfantasyfootballleagues@gmail.com to have their lineup set. Please notify your commissioner prior to kickoff, as Apex does not modify lineups retroactively.
Due to the uncertainty of the impact of the COVID-19 virus on the 2021 season, Apex reserves the right to add additional roster spots in the event of an outbreak of COVID-19 among NFL players.  All Apex team owners acknowledge the risks associated with the COVID-19 virus, and that one, some, or many of their players may test positive at some point during the season with the result that they are precluded from playing one, two, or more weeks of the season. Any such events are not grounds for requesting or receiving a refund from Apex.
In view of the uncertainty resulting from COVID-19 and its impact upon the NFL season, Apex reserves the right to modify rules, as necessary, in order to ensure the successful completion of the 2021 fantasy season.
Conduct that is detrimental to the league or to Apex Fantasy Football will not be tolerated. This includes any harassment in the form of a post or email that serves no purpose other than to cause dissonance within the league or the Apex Fantasy Football Money Leagues organization. Any personal attacks toward fellow owners, the commissioner, or vulgarity in emails or on the message board will not be tolerated.
Failure to comply with league sportsmanship rules may result in immediate expulsion without refund. This also applies to owners failing to set their lineups – it is unfair for owners to receive free wins because other owners forget or choose not to set lineups or pick up free agents as necessary. Attempts to negatively impact the integrity of the league will also result in immediate expulsion without refund from Apex. Examples include threatening or outright refusal to submit lineups, partaking in bogus trades, disruption of a live draft, etc. Apex also reserves the right to set your lineup for you if by our judgment you are intentionally trying to lose. These rules are simply meant to make Apex Fantasy Football Money Leagues as friendly, honest, and competitive as possible.
MyFantasyLeague applies stat corrections made by the Elias Sports Bureau on Thursday at 10 am ET. The stat corrections can impact your game.
Apex does not take responsibility for the utilization of third-party applications and strongly urges owners to use MyFantasyLeague.com for all aspects of team management.
All prizes won are paid at the end of the season. After the completion of the playoffs, winners will have the prizes deposited into their Apex accounts. We take pride in paying owners promptly. Owners will be paid within a week of winning their league.
Apex notes the probability that players have of winning their league. Players have a 1 in 12 chance (8.33%) of winning first in their 12 team league and a 1 in 4 chance (25%) of winning a prize.
Exclusion for Contest: Players can exclude themselves from contests by contacting Apex. The player must contact Apex at least 30 minutes prior to the scheduled start time of the draft so Apex maintains the opportunity to replace the player.
Expert Status: Apex categorizes players who have reached "expert" status differently depending on various state laws. This measure is in place so that beginners can be warned when entering contests with "highly experienced players". You can note the expert symbol in the lobby when selecting leagues to join. Experts are denoted by the symbol of a crown.
Prohibited Players: any member, officer, employee or agent of an operator or registrant; any spouse, child, brother, sister or parent residing as a member of the same household in the principal place of abode of any member, officer, employee or agent of an operator or registrant; any individual with access to non-public confidential information about contests; any amateur or professional athlete whose performance may be used to determine the outcome of a contest; any sports agent, team employee, referee, or league official associated with any sport or athletic event on which contests are based; any individual located in a state where the conduct of contests is expressly prohibited; or any minor.
Position Eligibility: The position of a player is defined by his NFL team's depth chart.
Apex Fantasy Football Money Leagues are neither affiliated, endorsed, or licensed by the NFL or NFLPA.