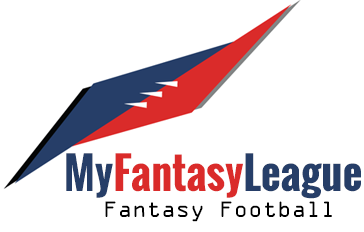 Here at Apex Fantasy Football Money Leagues we want our owners to use the best, most user-friendly fantasy football experience possible which is why we use MyFantasyLeague. As fantasy fanatics ourselves, we have played on many different fantasy football websites – some very good, some very bad, and most somewhere in between. The best we have come across is MyFantasyLeague.com, who have won the preference of even the toughest critics (like us!).
Excited to draft? Sign up now! If you aren't convinced, see what the biggest names in the fantasy football community are saying about Apex!
Updated live-scoring, free agent blind bidding, power rankings… MyFantasyLeague has it all. You can see for yourself by visiting this sample league. Helping fulfill our promise of being the most competitive, fantasy-fanatic-friendly site on the web, Apex players will experience the luxury of playing on MyFantasyLeague. Here is a preview of the features your league will include:
Live Scoring & Point Totals For All League Contests

Want to check the score of your game while it's happening? Great! Our live scoring updates as the games take place.
Pick Your Prize-Winning Squad In The Live Draft Room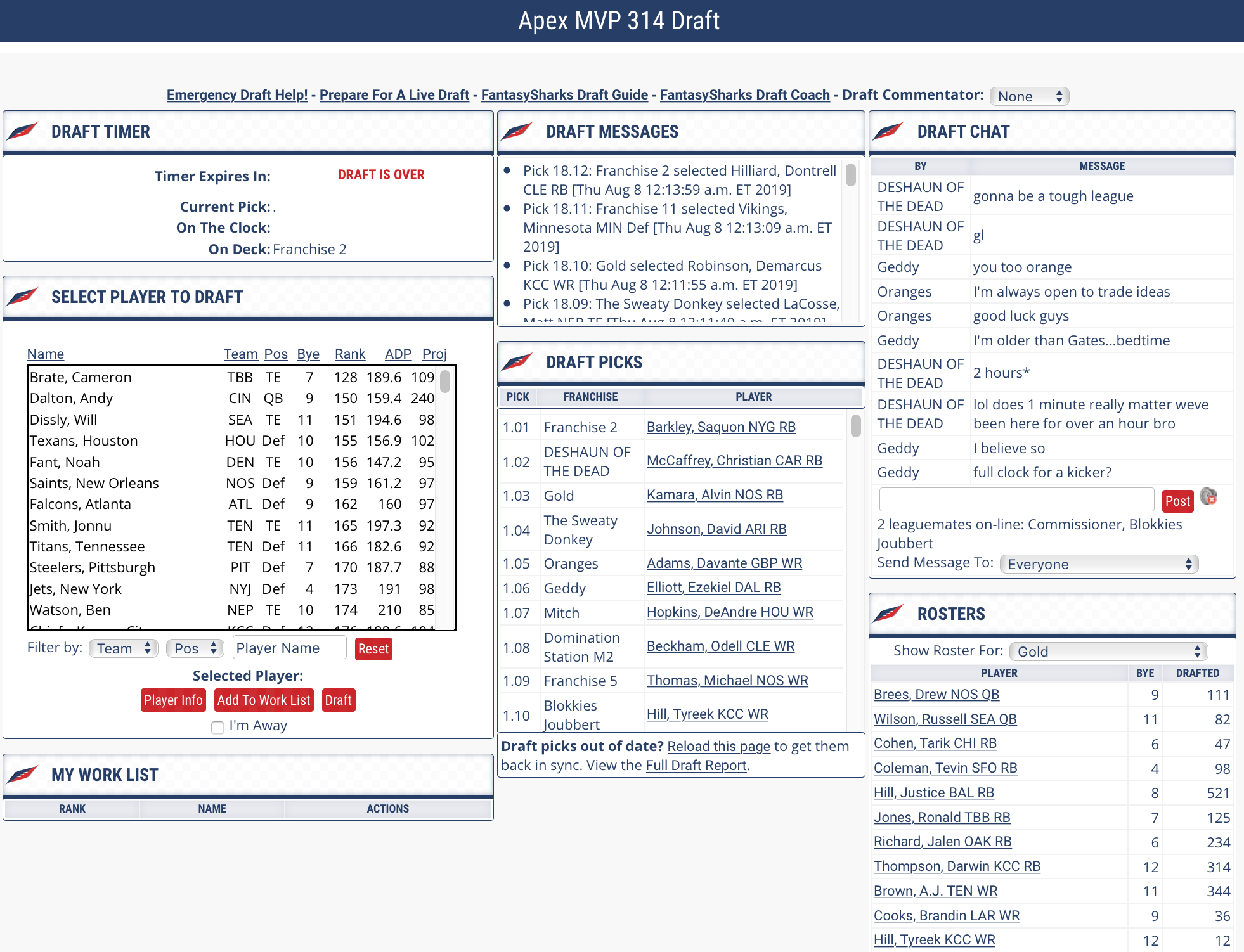 MyFantasyLeague's Live Draft Room makes drafting easy! The Player List comes sorted by average draft position (ADP). The draft picks are immediately updated in the middle of the page and the draft timer lets you know exactly how much time you have left to make a selection. You can even trash talk with opposing owners in the league chat!
The "My Leagues" Tab To Help Navigate All Your Leagues

Sick of having to run through different pages just to access different leagues? Simply scroll over the "My Leagues" tab on the top of every page to view all of your Apex fantasy leagues.
MyFantasyLeague also has a dashboard where you can find a player's status across all of your leagues!
The "My Team Page" To Help Customize Your Fantasy Team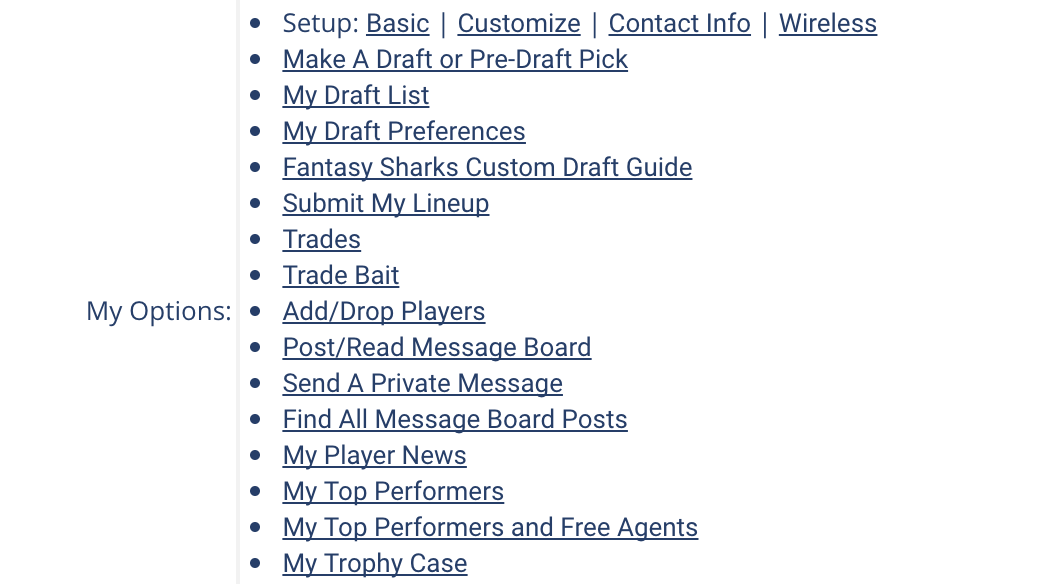 Apex and MyFantasyLeague make managing your fantasy team simple. The "My Team Page" will serve as the central hub of your Apex fantasy team, allowing you to reach any necessary function. Gone are the days of scrambling around a website to find different management options – we put it all in one place.
Trading Made Easy: Pick The Terms Of Your Blockbuster Deal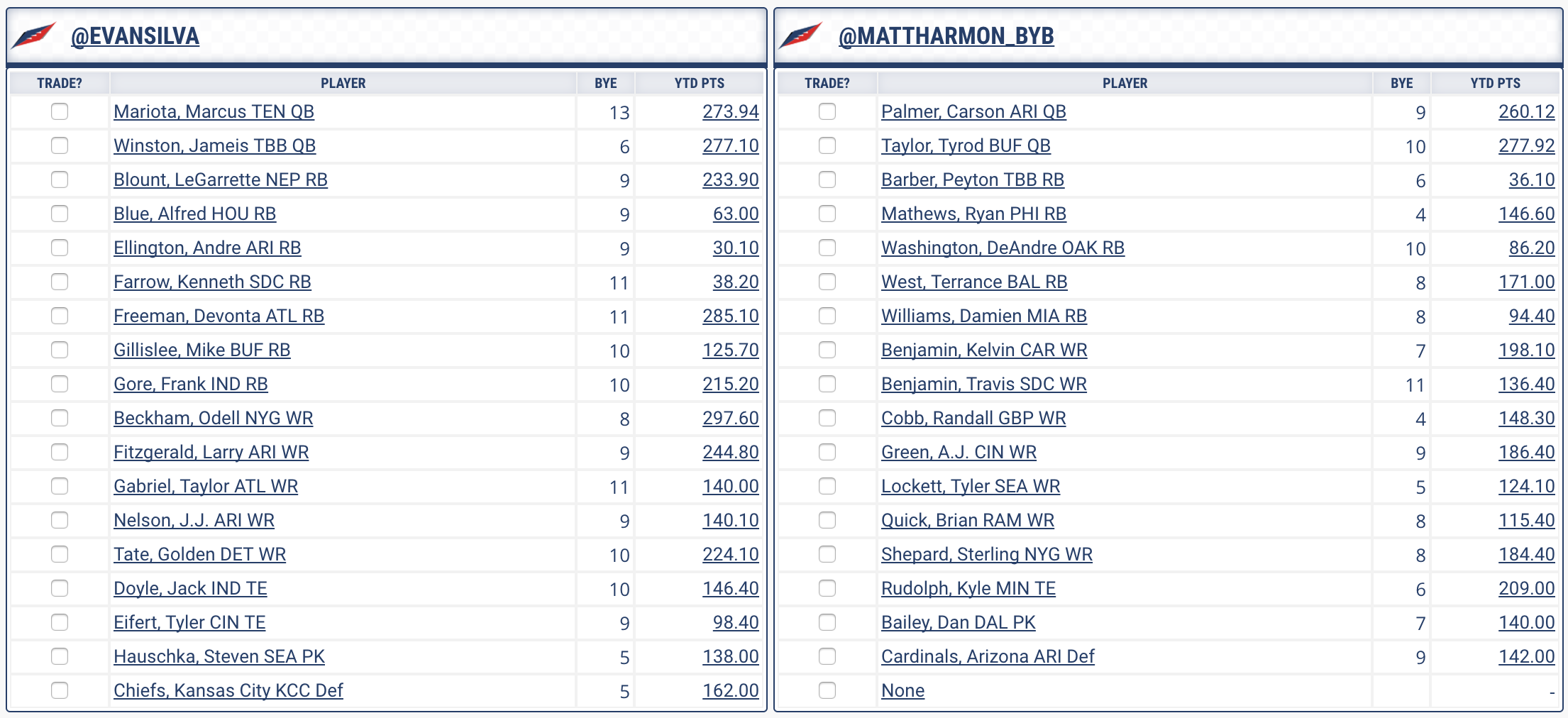 With the ability to compare teams, you can propose trades with other owners directly from the league website! MyFantasyLeague even gives you the ability to leave comments to improve the offer by communicating with the other owner.
The Playoff Bracket: Who Will Win Cash Prizes In Your League?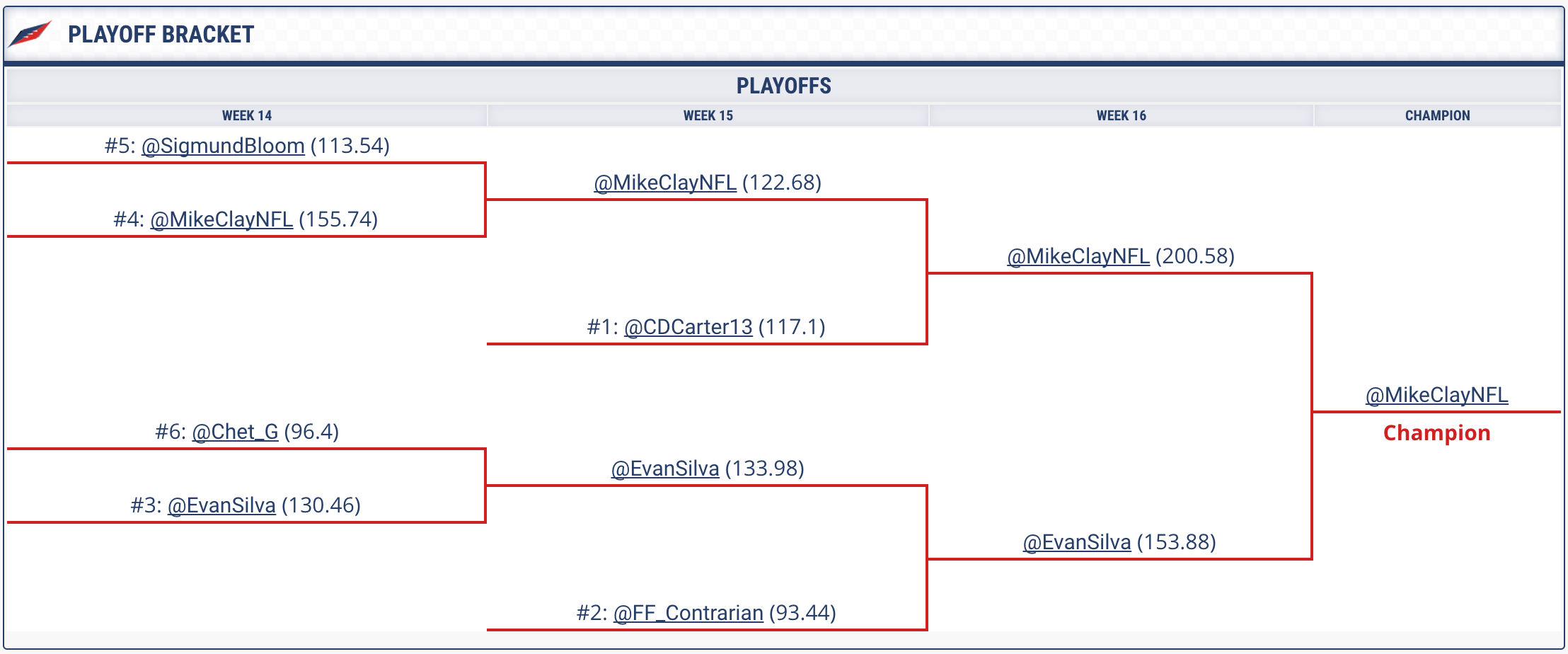 Our playoff bracket allows you to see which teams made the playoffs and who your potential matchups are!
Blind Bidding Results & Transactions In Your Fantasy League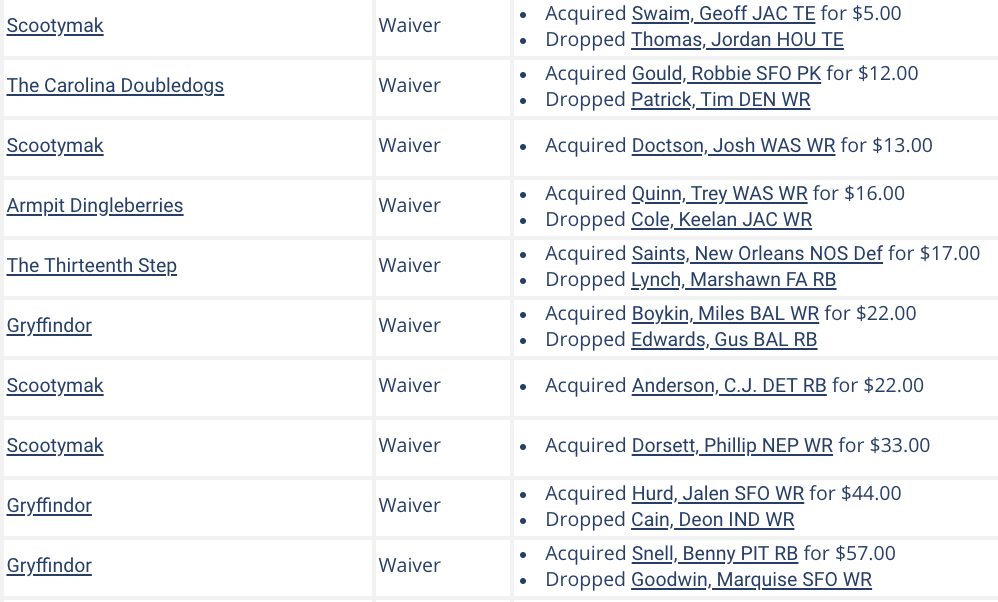 See all the latest transactions and blind bidding results right on the league homepage! This will give you an idea of how much free agents go for and how much to bid on them in the future, as well as who is now available to acquire. For more information on blind bidding, see our Live Draft Rules.
League Standings on the Home Page: Who's Close To The Cash?

This is a preview as to what the league standings will look like on your Apex fantasy league home page. You will always know where you stand in your league, each owner's for/against averages, and how much blind bidding money they have left!