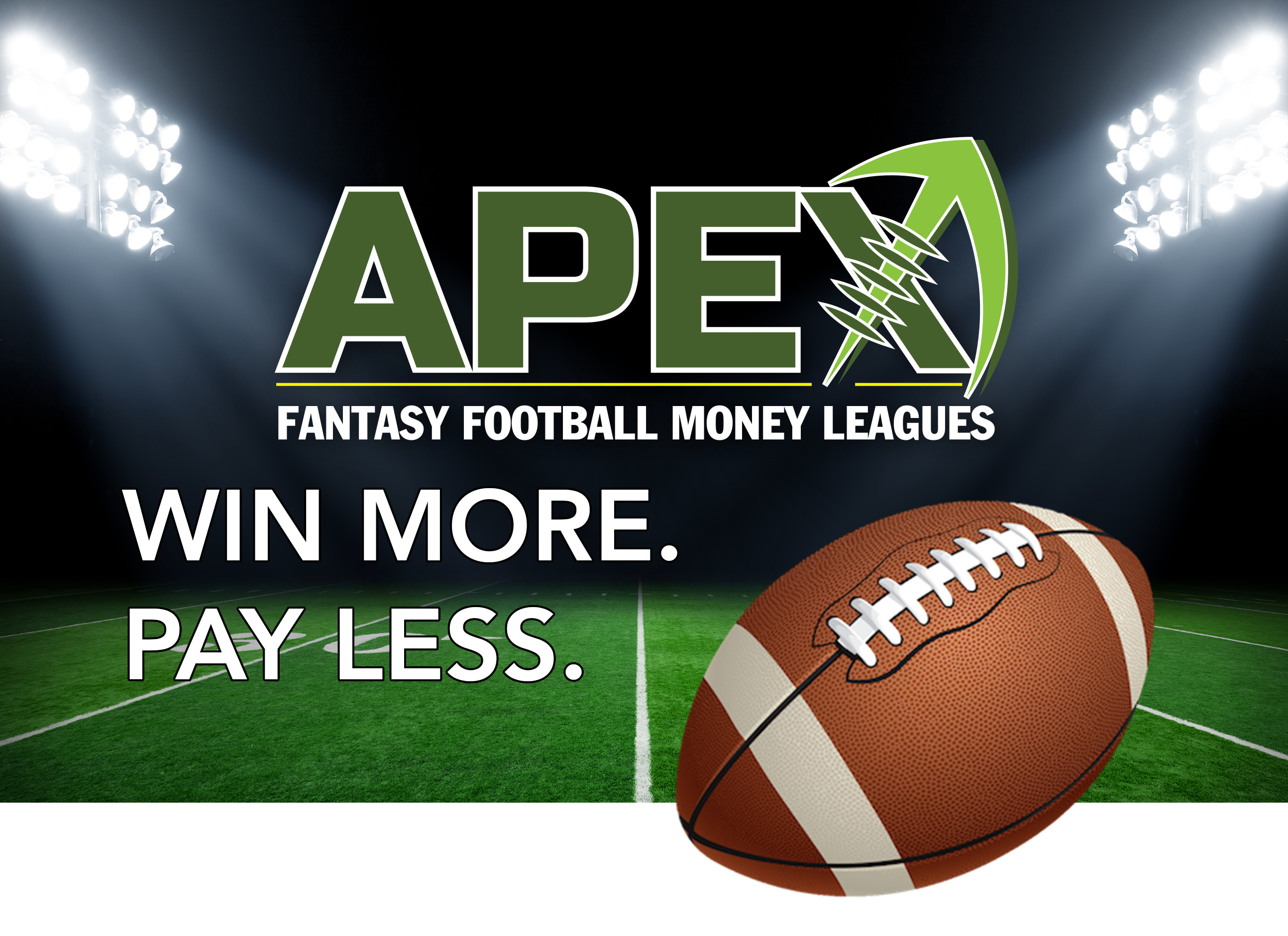 Fantasy Football Leagues For Money
Here we run many different types of fantasy leagues including normal serpentine redraft (Live or Email drafts), dynasty, and auction draft leagues. We also have different lineup types like Superflex.
Our goal is to make fantasy football less random and help the best players win. We accomplish this through the use of our skill-based format, which involves playing two games per week – one against a random opponent and one against the average.
By making the standings more accurately depict the best teams, we are able to help reward the best fantasy football owners with our outstanding payouts.
Check what leagues are available in our lobby! Look what customers said about Apex.
High Payouts
One of the best features of Apex is our high payouts. Not only do we pay out an industry-leading percentage of league buy-ins, but we also enhance leagues daily during drafting season.
Enhancements are when we need players to fill a league, so we add additional money to the team who wins the championship – at no additional cost to the user. With enhancements, our payouts cannot be beaten!
Apex Insider Blog
In addition to fantastic leagues, we provide free insightful fantasy football content to help all players. Even if you don't like playing in money leagues online, our blog can help you prepare for your fantasy season.
Free Expert Projections
Mike Braude releases his Expert Projections on our email list! The projections can be yours for free – simply check your email for a "subscription confirmation" email after signing up for our email list and confirm your subscription!
What are you waiting for? Sign up now!